Golrang Ventures, as the venture investment arm of Golrang Industrial Group, was present in Kerman with the aim of developing its ecosystem.
Golrang Ventures was present in Kerman as the venture investment arm of Golrang Industrial Group with the intention of developing an ecosystem. This CVC, according to its ecosystem development document, with the vision of cooperation with scientific institutions and investment in startups, teams and technological companies of the country; On the 4th of May 2023, a letter of intent was signed with the science and technology park and the elite foundation of this province, with the consideration of the supply chain of the Golrang group; On a trip to Kerman, the presentation of 16 teams and tech companies were analyzed.
During a series of meetings, a Collaborations was made between Golrang Ventures and Science and Technology Park as well as Elite Foundation of Kerman Province. Following these collaborations, an online meeting was arranged by our investment colleagues. Furthermore, the applicant teams also completed the investment application form, all of which were reviewed and online meetings were held with the selected teams.
On Tuesday, the 4th of May 2023, with the visit of Golrang Ventures to Kerman, the signing of the letter of intent was held in the presence of Mr. Farshid Keynia, the head of Science and Technology Park, Mr. Ghasem Sargazi, the head of Kerman's Province Elite Foundation, and the deputies and managers of these two groups.
Hereafter, private and B2B presentation sessions in front of investors were held with selected teams and companies.
During these meetings, 16 teams and companies who were from Kerman Technology Companies presented their business in front of Golrang Ventures managers with the aim of raising fund, merger and acquisition, entering the market and in the hopes of receiving the project.
These teams, which were pre-screened, had 10 minutes to present their project and after 10-15 minutes they had a question-and-answer period.
Their field of activity was in accordance with the value chain of Golrang Industrial Group, with topics such as artificial intelligence, e-commerce, mining, livestock and poultry, agriculture, pharmaceuticals, detergents, cosmetics, and energy.
According to the investment strategies available in Golrang Ventures, the documents of the selected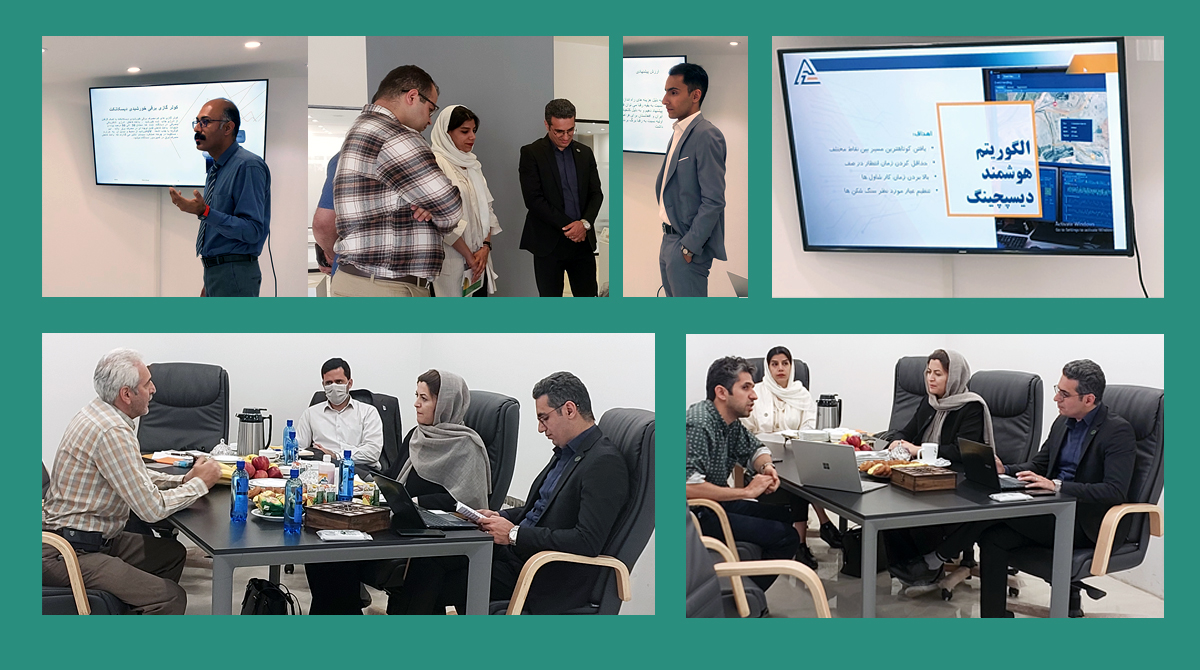 teams as well as the work samples of the product-oriented teams are sent to the representatives of the relevant companies and sub holdings in the Golrang industrial group, and after reviewing, a meeting is held with the presence of experts. Moreover, these meetings will continue until the end of the investment process.
In addition to the held meetings, the Golrang Ventures team visited the science and technology park exhibition and evaluated other products related to fields such as the construction industry, tourism and handicrafts, education, environment, etc. Obviously, the opportunity to apply for investment for teams and companies in Kerman province has not ended, and they can contact this group by visiting the Golrang Ventures website and complete the investment form given.
It is noteworthy; Golrang Industrial Group has never been apart from Kerman province and with more than 1000 workers directly working there, it owns several companies in the fields of mining, pistachio, chain stores, e-commerce, etc. On the 4th of May 2023, with the presence of Golrang Ventures in Kerman, the starting point of the investment It is noteworthy; Golrang Industrial Group has never been apart from Kerman province and with more than 1000 workers directly working there, it owns several companies in the fields of mining, pistachio, chain stores, e-commerce, etc. On the 4th of May 2023, with the presence of Golrang Ventures in Kerman, the starting point of the investment